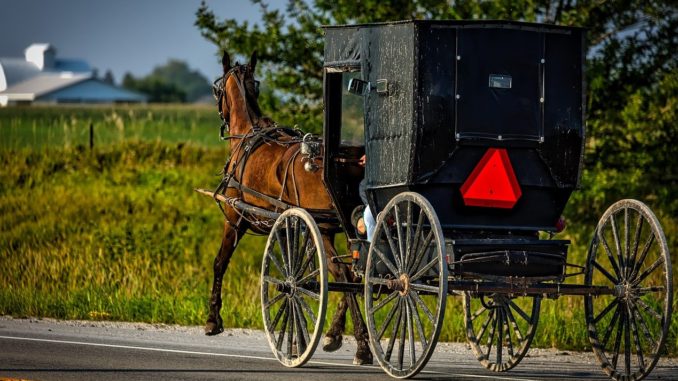 ELMIRA, ON
While the surge in gas prices seems to have affected folks around the world, there is one group of people who seem completely oblivious to the change: Mennonites.
"Yeah, I heard the Englishers complaining, but as long as there isn't a surge in the price of oats, I think we'll do just fine," said Jonah Eby of Elmira. "My Daisy here seems to be getting the same oats-to-the-gallon she always does."
There are more than 200,000 in Mennonites in Canada and millions more around the globe and not a single one of them noticed the record-setting price at the pumps.
"I was an automobile driver myself there for a while," said Mr. Martin. "Mind you, that was just a couple weeks for the freedom convoy and I gave that up pretty quick when I saw what it was costing me."
Mennonite ministers are even citing skyrocketing gas prices as a sign from the Lord against motorized vehicles.
"When horseshoes and manure forks are 2 dollars a litre, then we'll change our policy," said Pastor Johan. "Until then we're going to strictly enforce our ban on the internal combustion engine."
Meanwhile, Hutterites across the continent are being encouraged to continue using rollerblades as their primary mode of transportation.