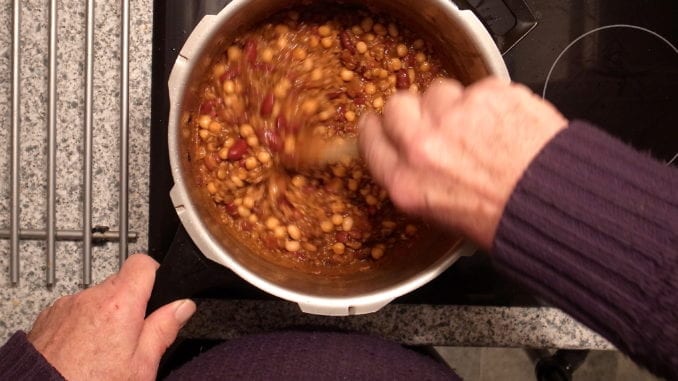 LEAMINGTON, ON
Mennonites across southern Ontario have gathered in Leamington this week for the annual MB-GC Chili Cook-Off. Returning to the competition is last year's champion Mrs. Lehman of St. Jacob's whose extra-bland zero-pepper chili delighted the judges.
"She's a miracle worker with a bottle of ketchup and a can of tomatoes," said head judge Mr. Fehr. "I mean, when you can make a chili as unspicy as Mrs. Lehman's, it's really difficult for the others to compete. How can you make it any blander?"
Mennonites have a notoriously low tolerance for spicy food, and the judges are always looking for a nice simple chili that consists entirely of unseasoned ground beef and a few kidney beans.
"Spicy food unnecessarily riles up the senses and gets people thinking unwholesome thoughts," said Mr. Fehr. "It's the same reason we ply our children with dry puffed wheat every morning."
Mrs. Lehman is facing fierce competition this year from the Wiebe family of Mississauga who have been working on their recipe all year.
"I think we've got it down to the place where even Oma can tolerate it…although she did request to add a little sour cream to the last batch," said Wiebe. "But after a few tweaks, we guarantee no one's breaking out into a sweat with our Wiebe's Secret Extra Mild Chili!"
The winner will be declared on Sunday after a sleep-inducing sermon by Pastor Dave.
(photo credit: George Redgrave/CC)