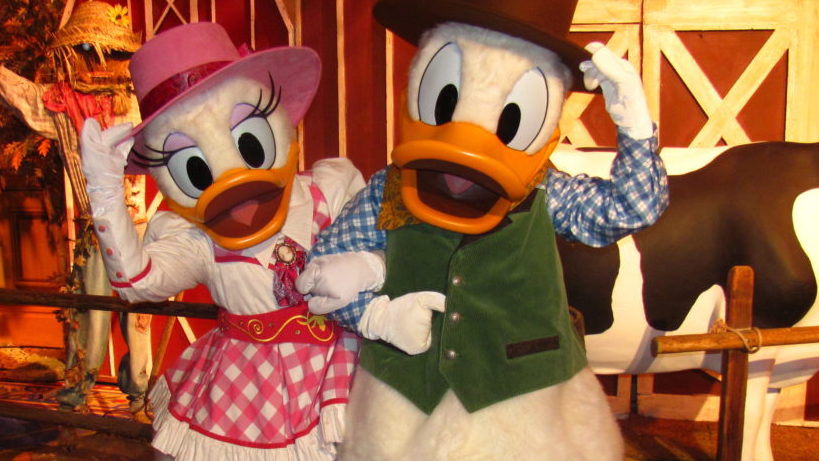 KLEEFELD, MB
After a long courtship that included numerous lovely swims through the local gravel pit, Donald Dueck, 25, of Kleefeld, and his fiance Daisy, 22, finally tied the knot in a small ceremony at an area Mennonite church.
"I've loved her since the moment we first met at the Ducks Unlimited faspa fundraiser a few years ago," said Donald Dueck, who runs a local farm. "The only reason we didn't get married back then is because Daisy Dueck was busy finishing her Bible School certificate. Some say Bible School is just basket-weaving and egg-laying but, let me tell you, it's hard work!"
The reception was held in the damp and leaky church basement, though only Duecks were invited to attend.
"At a Mennonite wedding, you've got to stick to your closest frintschoft," said Donald Dueck. "If we start inviting the distant cousins, well, where do you stop? If cousin Mickey comes, then I suppose we've got to invite Goofy and Pluto and Winnie the Pooh. It never ends."
Daisy, whose maiden name was also Dueck, says she's really looking forward to starting a family with her new husband Donald.
"The Duecks are great breeding stock. A little cranky at times, but real good stock," said Daisy. "I'm hoping we'll have dozens of cute little yellow ducklings swimming around Kleefeld ditches in no time."
The Duecks are currently honeymooning at a quaint little resort in Anaheim, California.
(photo credit: Loren Javier/CC/modified)