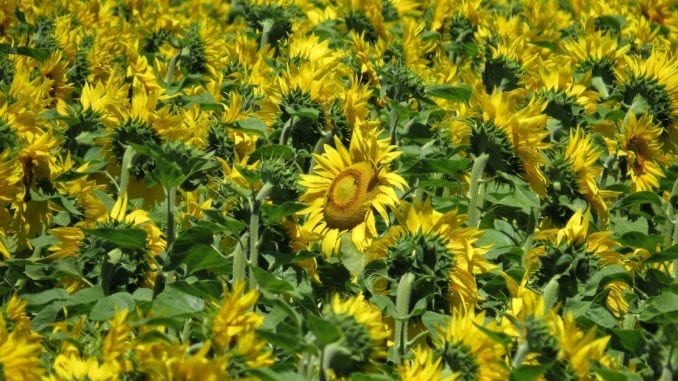 VANAPAG, MB
Adding to the long list of brilliant new proposals for Winnipeg's most famous intersection, local man Abe B. Wall has submitted a proposal to convert Portage and Main into a massive field of zoat.
"I'm always knacking zoat when I pass by there anyway," said Wall. "My manure spreader will really add some ambiance to the downtown area."
Wall's proposal includes the destruction of a number of banks and heritage buildings.
"But it's all in the name of improving zoat supply," said Wall. "Plus pedestrians will finally be allowed to cross to long as they're willing to pick a few weeds."
The proposal immediately rose to the top of the list.
"It's better than anything mentioned so far," said mayor Gillingham. "And as an added benefit, we won't have to leave the Perimeter to get a selfie in a sunflower field."
The new zoat-infused Portage and Main is set for completion this summer just in time for the annual church softball tournament.