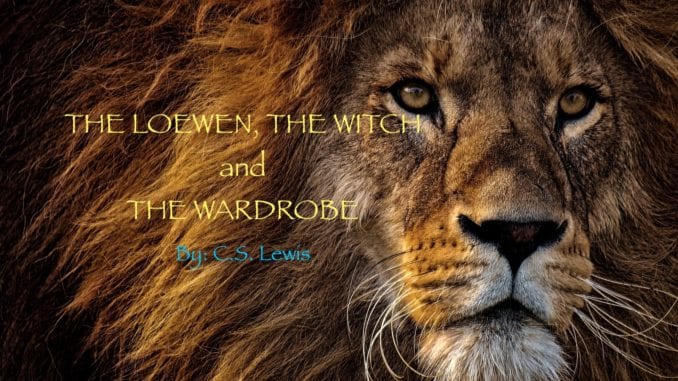 OXFORD, UK
The publishing world has been in a feeding frenzy as of late, after a long lost C.S. Lewis manuscript was discovered in an attic in Oxford. The manuscript, in Lewis' own hand, is titled The Loewen, the Witch and the Wardrobe, and is believed to have been inspired by Lewis' visit to Mennonite country in the summer of 1953.
"I haven't read the whole thing, but as far as I can tell, the story involves three Mennonite children who discover a gateway into the magical world after sifting through their oma's unmentionables drawer," explained Mennonite literature professor Dr. Gladys Penner. "The strange new land is ruled by a kind-hearted and hairy Loewen named Abram."
The book is believed to be part of an unfinished series called the Chronicles of Niverville.
"Mennonites aren't so big on witches, and that might be why the book was never published," said Dr. Penner. "But I think they should be able to handle it once they realize the whole thing is just one big Anabaptist allegory. Besides we're pretty sure the witch is Lutheran."
The Loewen, the Witch and the Wardrobe is set for publication this fall. The first one hundred customers will receive a free window with purchase.