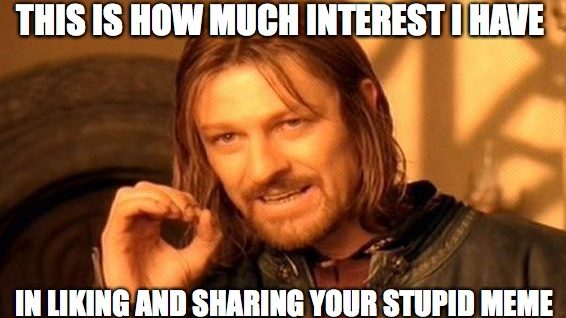 Friends, Mennonites, countrymen, lend me your ears!
For too long we've been told that the entirety of our self-expression is tied to our willingness to like and/or share stupid memes on Facebook. We are told that doing so will provide us with health, wealth and prosperity, if only we like and/or share some insipid post someone made on social media.
To pass up on the opportunity to share, will mean we just aren't spiritual or politically-engaged or team-players. Failure to like/share is, according to social media logic, a failure of us as human beings.
Political and religious memes are created specifically to elicit strong feelings. They're designed to get us to agree with them and algorithms assure that we will only see the posts that engage the strongest of emotions in each of us. In other words, we are being played.
But, I say, enough is enough!
Down with liking and sharing of posts!
If you're with me, please and like and share this post!