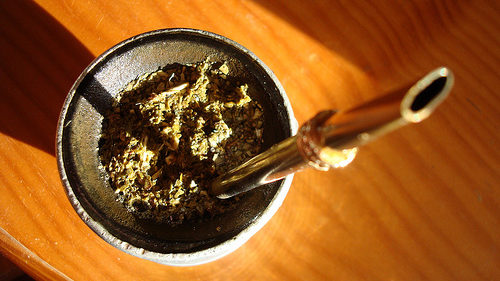 STEINBACH, MB
On a recent visit to the small Mennonite city of Steinbach, Canadian Prime Minister Justin Trudeau, who was elected last fall on a promise to legalize marijuana, mistook a yerba mate gourd offered to him by a Paraguayan man for something a little more illicit.
"Wow, thanks, man," the Prime Minister said as he slurped the tea through the bombilla. "Oh, sick, this is the good stuff!"
Yerba tea was brought to the Canadian prairies by South American Mennonites who grew up drinking it in their home countries. Out of respect for their cultural traditions, the Prime Minister raised a cup of the loose leaf tea in the air and promised to legalize and tax Yerba in the very near future.
"If we control and regulate Yerba, we can keep it out of the hands of children," he said, "although I see some of you folks have already passed along the tradition to your young ones. But that's okay; I make no judgments."
The Prime Minister then called the meeting over, took his shirt off, and asked for another hit.
(Photo credit: by juanpol/CC)