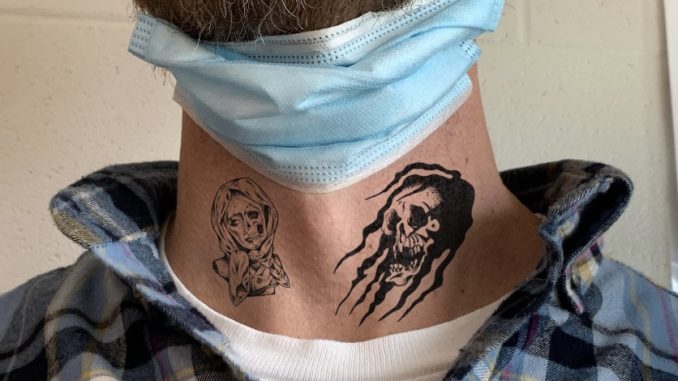 THUNDER BAY, ON
After nationwide protests saw a "disturbing" presence of neck tattoos, bleach-blonde hair, and mirrored sunglasses, the Government of Canada issued a new health advisory requiring "all douchey neck tattoos" to be fully covered by a mask.
"It's got to go over your nose, over your mouth, and also completely cover any Ed Hardy-inspired neck tattoos you might have," read the memo. "Anyone caught displaying a douchey neck tattoo will be fined $300 or serve two weeks in prison watching old National Film Board vignettes."
The grand poobah of douchey neck tattoos was recently arrested in Thunder Bay, which was seen as an important first step in eliminating douchey neck tattoos forever.
"We're seeing the virus spread in and around these neck tattoos more than any other source," said a government spokesperson. "You need to be fully covered up. Tank tops will not do the trick. Besides, it's early May. Who are you kidding?"
Anti-mask crusaders quickly took to the streets to express their rage at the new law.
"Douchey neck tattoos are our God-given right!" yelled the crowd, while blasting Limp Bizkit. "Down with government oppression! Down with communism! Vive le douchey neck tattoos!"
The memo also stated that non-douchey neck tattoos are still allowed, just as long as no one comes within six feet of it.