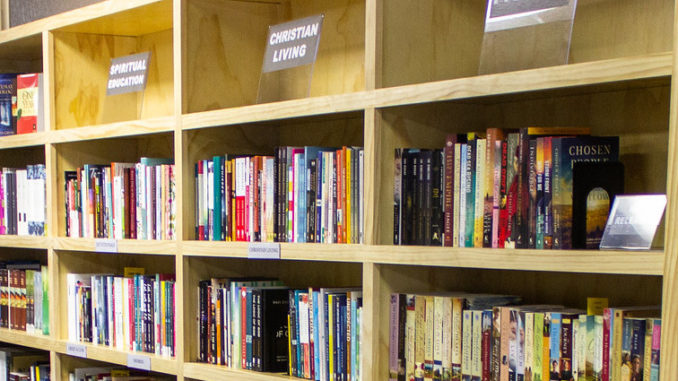 NAJUNGES, MB
With no chance to do book signings and public readings, it hasn't been an easy year for authors trying to promote their new books. However, there's a glimmer of hope in the air after Swift Current author Ray Friesen had his book Wandering in the Wilderness unceremoniously removed from the shelves of a local Christian bookstore.
"When I heard about that, I just knew there was hope for all us Mennonite authors to have our books put on and then taken off the shelves of local Christian bookstores," said novelist Andrew Unger. "It's every Mennonite author's dream. I mean, you just can't buy that kind of publicity."
Thankfully some Christian bookstores evidently have a strict policy of not reading the book themselves but instead yanking it from the shelves if even the most sensitive of people complains.
"We have very high standards around here," said one bookstore manager. "Our policy is simple: Heretical books by Joel Osteen? Yes. Books by Mennonites who ask questions? No!"
Being banned by Christian bookstores has been a boon for Mennonite authors in the past. Historically speaking, there are many literary success stories.
"For a while there Peace Shall Destroy Many was outselling John Bunyan and Danny Orlis combined!" explained Unger. "Plus, just look at what not being sold at the local Christian bookstore has done for the career of Miriam Toews."
Rumour has it you can still buy the works of Brandt, Bergen, Unger, Wiebe(s) and Toews if you whisper the secret password in the clerk's ear and hand them a thick brown paper bag. Plus, you have to pay cash.
(photo credit: Scottb211/CC)