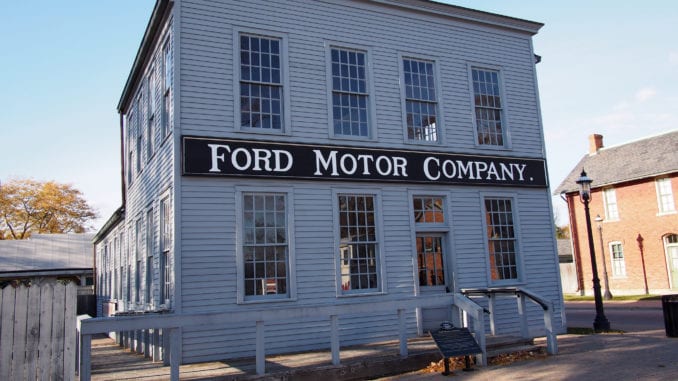 DEARBORN, MI
There is shocking news out of Michigan today as Ford Motor Company CEO Jim Hackett announced that the company would cease production of Mennonite and Amish buggies, other than the Mustang, by the year 2020.
"The market speaks. There just wasn't the demand for buggies that there used to be," said Hackett. "Most Mennonites these days are driving pickup trucks and minivans."
Even though demand for buggies has been soft in recent years, buggy enthusiasts Peter and Anna Rempel of Altona were disappointed in the news.
"I must say, I'm not surprised. I knew when they stopped shoeing horses, that the end was near," said Mr. Rempel. "Well, I guess we'll have to look elsewhere. Maybe get one of those electric buggies by that Elon Musk fella."
The Rempels plan to keep using their buggy as long as they can.
"Anna and I are real groundbreakers. We were the first ones in Altona to get a buggy with springs the seat," said Rempel. "Oba, did we get flack for that. We were excommunicated nearly."
Although Ford plans to keep the Mustang brand, there is some talk that they may cave to pressure from Mennonite customers and replace it with an actual horse.