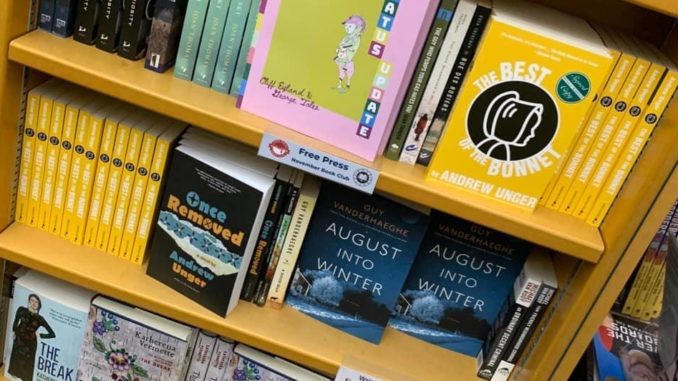 SASKATOON, SK
Annie Loewen of Saskatoon was eager to spend her Christmas money at her local McNally Robinson Booksellers this weekend, but had real trouble finding that Daily Bonnet book anywhere.
"I looked all over the non-fiction section. Autobiographies. Mennonite history. True Crime. But it wasn't anywhere!" proclaimed Loewen. "Eventually I gave up and asked an employee."
Much to Mrs. Loewen's shock, the employee in question led her straight to the fiction section where they found The Best of the Bonnet ready and waiting for purchase.
"Fiction? Oba, na!" said Loewen. "I didn't have to flip past page ten and I knew this was far from fiction. I mean, who hasn't been to a Friesen-Friesen wedding? And what about the Mennonite woman who died after serving on one too many church committees? I know at least three dear friends who met a similar fate."
Loewen insisted the store restock the book where it belongs in the Contemporary Issues section or, at the very least, in with the Self Help books.