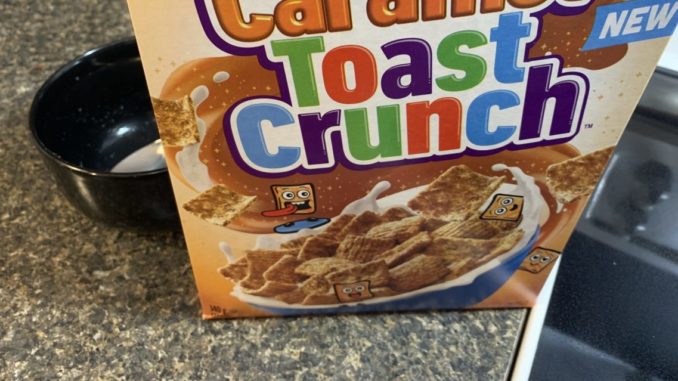 KLEEFELD, MB
Area woman Erin Heinrichs, 41, poured herself a nice bowl of Cinnamon Toast Crunch this morning and quickly wolfed down the cereal so she could get to that delicious milk left afterwards.
"Ahh, I love a nice tall glass of Cinnamon Toast Crunch milk in the morning," said Erin. "My kids think I'm crazy, but they don't know what they're missing."
Heinrichs downed enough bowls of cereal this morning to fill an entire plastic jug full of Cinnamon Toast Crunch milk, which she plans to save in the fridge and drink throughout the day.
"It's always good to be prepared," said Heinrichs. "My Curtis gets quite the hankering for Cinnamon Toast Crunch milk when he gets home from the barn."
Heinrichs plans to bring a jug of her Cinnamon Toast Crunch milk to the next church faspa where she hopes to be able to trade it for an entire tray of Sex in the Pan.
"It's that good," she says.