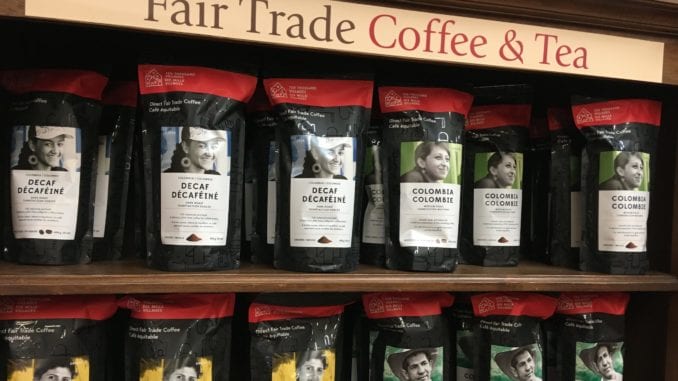 STEINBACH, MB
Literally every single guest at Mr. Reimer's 53rd birthday party this week gave him a bag of Ten Thousand Villages fair trade coffee.
"That man is impossible to shop for. I wracked my brain trying to think of what to get him," said Mrs. Unger. "But you can't go wrong with fair trade Tanzanian Medium Roast."
Mrs. Kehler, also a guest at the party, said Ten Thousand Villages coffee is her default birthday gift, although she also considered getting him chocolate.
"I've been gifting this coffee for the past twenty years," said Mrs. Kehler. "I once tried Nescafe and, believe me, that did not go over well."
Mr. Reimer was grateful for all the gifts, but doesn't know how long they'll last before he needs to resupply.
"I'm going to crack open the Ethiopian dark roast right away. I've got fifteen bags of that," said Mr. Reimer. "I know the church will expect a tithe, so I guess the North Steinbach Mennonite church is going to be drinking better coffee this week than they've ever had before!"
Mr. Reimer received more than fifty bags of coffee this year and says it'll be enough to last him at least until the end of the month.