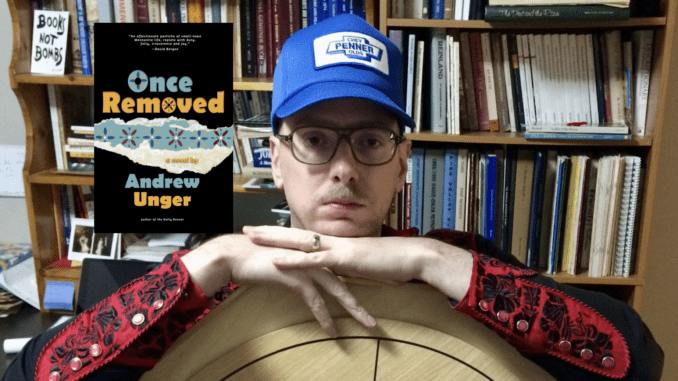 STEINBACH, MB
Daily Bonnet author Andrew Unger has a hilarious new, and very real, novel coming out this September. The very real, not fake, book is called Once Removed and is really really truly available very soon.
"Oba, first he tells us Donald Trump is making a wall to keep out the Mennonites, then he tells us hundreds of people were injured in a Dutch Blitz tournament, and then he says a nine pound Mennonite baby was born three months premature," said Mrs. Friesen. "I mean, can we really believe anything that man says!"
Still, Unger and his publisher Turnstone Press are adamant that the book is very very real and in bookstores very soon.
"For the first or second time in my life, I'm telling you the truth," said Unger. "Just remember, I was never the boy who cried wolf. I was always the boy who cried "schmaunt fat!""
Unger also wants to remind readers that Once Removed won't be available for fifty cents at your neighbourhood MCC Thrift Shop for a very long long time yet, so you might as well purchase it at your local independent bookstore instead.
*******************************
Once Removed is really truly available now to pre-order. It's available wherever you buy your books. If possible, support your local independent bookstore and purchase, ask for, or order it there. For example, in the Winnipeg area, a great local shop to support is McNally Robinson. Pre-order Andrew Unger's Once Removed by clicking here.
More information will be forthcoming about a book launch and other Covid-safe online events. Please bring your own zoat.