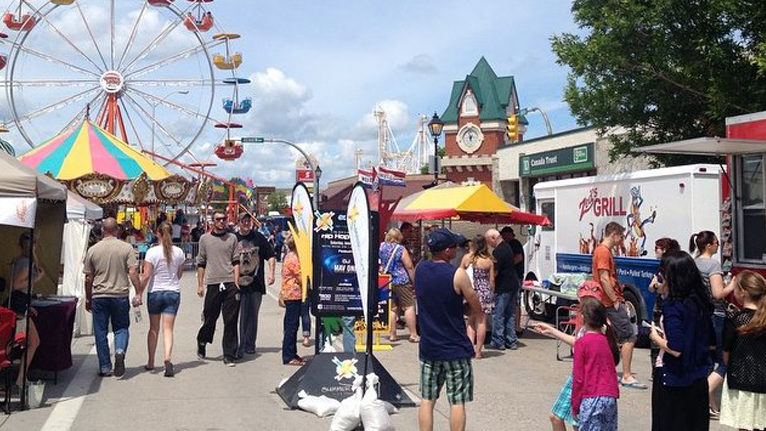 STEINBACH, MB
A small group of concerned Steinbach citizens has proposed to move next year's Summer in the City Festival to the dead of winter.
"I'm just not sure we should be out there when the weather is too nice," explained Audrey F. Ginter, 42, of Steinbach. "I think we should wait until we've hit a record cold. Like minus forty plus windchill. Then we'll shut down Main Street, set up all the rides, and get Burton Cummings to rock out in his Canada Goose parka."
The summer festival attracts thousands of people from across Manitoba with its carnival atmosphere, live entertainment, and chance to celebrate Manitoba's third largest city.
"Who says a summer festival has to be in summer?" wondered Ginter. "I like to think of 'summer' as a metaphor for that warm feeling you get inside when the whole community comes together…and you can do that just as well in the middle of January as you can in June."
Event organizers were quick to dismiss the idea, noting that since its introduction a few years ago the festival has been a roaring success, and that attendance might decline if it's "held on a freakin' cold day in early February" as Ginter suggests.
"It's really too bad they want to keep it in June," said Ginter. "I was more than willing to get my shovel out to help clear the snow…then slip into a comfy tank-top and enjoy everything downtown Steinbach has to offer."