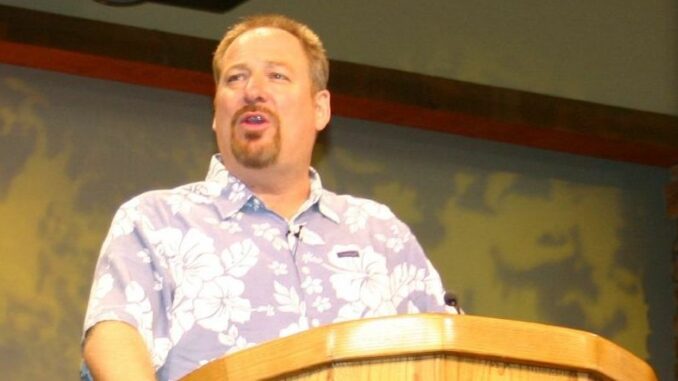 LAKE FOREST, CA
The Southern Baptist Convention voted overwhelmingly this week to expel Rick Warren from the denomination due to his liberal position regarding appropriate pastoral attire.
"I've never seen that man with a necktie," said Southern Baptist delegate Chris P. Bacon. "The top button is always undone. That, combined with the floral patterned shirts, really had me questioning his leadership."
Warren was asked to align himself with Southern Baptist theology by wearing a proper suit and tie, but claimed he couldn't find scriptural support for their position on the matter.
"That attitude is typical with these folks," said Bacon. "It's a slippery slope, you know. First thing we allow them to take off their suit jacket, then preach without a tie, then the next thing you know we're full-blown Anglicans or something."
Bacon says he thanks Warren for his years of ministry and added that, despite their differences, he had read a few of Warren books.
"I'm a purpose-driven Christian myself," said Bacon. "And my purpose is to enforce our convention's arbitrary rules no matter how absurd."