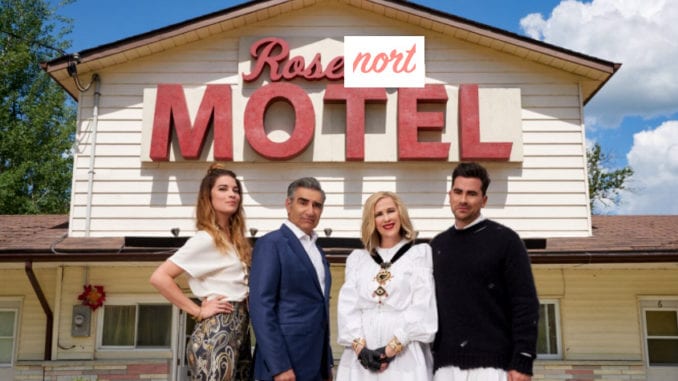 HOLLYWOOD, CA
Emmy-winning and wildly popular Canadian sitcom Schitt's Creek has been rebranded Schmidt's Creek in the southern Manitoba market.
"Oba, waut de schissjat is this yet!" said Mr. Klassen flipping through the channels. "A show called Schiet Bach? Oba nay!"
After just a few minutes, however, Mr. Klassen was in stitches, but had to quickly turn the channels and pretend he had been watching 100 Huntley Street the whole time when his wife Lois walked in the door.
"Diewel! That was a close one!" said Mr. Klassen. "Almost got caught watching something called Schitt's Creek!"
This problem of covert Schitt's Creek-watching is so widespread that television executives have decided to bowdlerize the show's name to suit the sensitive southern Manitoba audience.
"Our ratings were through the roof everywhere except the RM of Hanover and the Pembina Valley," said television executive Daniel Loewen. "All it took was a little tweak to the name and suddenly we had all the Penners and Reimers tuning in."
Schmidt's Creek airs Sundays at 5 … just after fapsa and just before the evening service.
*************************************
Read the novel that Armin Wiebe calls "hilarious as Schitt's Creek, sinister as Hitchcock" – Once Removed by Daily Bonnet author Andrew Unger.
(photocredit: Ron Cogswell/CC/modified)