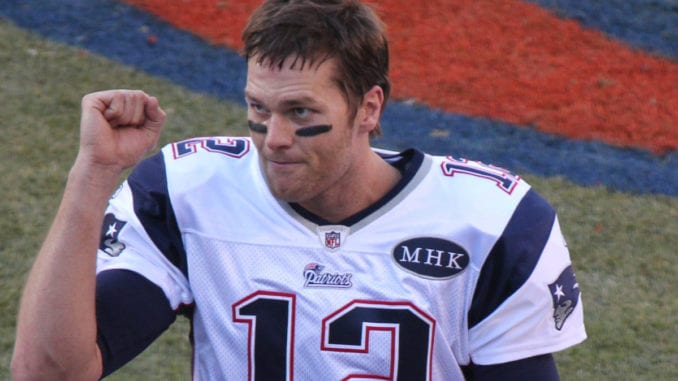 BOSTON, MA
After proving himself for close to twenty years on the smaller American field, it looks like former Patriots quarterback Tom Brady will finally be getting his shot at the CFL.
"We've had scouts looking at Brady for ten or twenty years now," said one CFL General Manager. "I know there will be doubters but I really think he's got the stuff to make it up here."
Brady has already scheduled three off-season workouts with various CFL teams.
"If things go well, I think you'll see him on a CFL field some time soon, at least as a third-down QB or something like that," said one expert. "He really compares favourably to CFL veterans like Chris Streveler. Maybe even an Antonio Pipkin."
If a CFL contract is signed, Brady is set to rake in between six and seven hundred thousand (Canadian) dollars per year.
"Not to mention a few Tim Hortons endorsements. I think it's safe to say, he's finally hit the big time."
Brady has already tweeted out a selfie with a Toronto Argos jersey and a wad of multi-coloured Canadian cash.
(photo credit: Jeffrey Beall/CC)