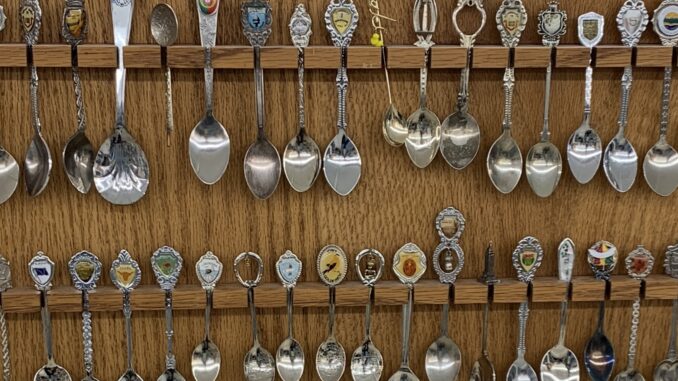 ALTONA, MB
Since starting her collection in 1964, area woman Doris Toews has amassed a collection of more than 3000 souvenir teaspoons. Well, this week the Toews Collection went on the auction block and smashed previous teaspoon auction records, with the whole lot selling for a stunning 35 cents plus buyer's premium.
"When I saw the price go up and up – 20, 25, 30 cents – I couldn't believe it," said Toews. "When the gavel finally dropped at 35 cents, I was in tears. It was very emotional."
The Toews Collection includes teaspoons she's purchased at everything from Niagara Falls to the Morden Corn and Apple Festival.
"Plus my prized spoon from the trip Harry and I took to Bemidji in 1981," said Toews. "These spoons contain a lifetime of memories."
Toews is grateful that her lifetime of treasures has not gone unappreciated.
"These spoons are truly priceless," said Toews. "To think that someone would pay 3 dimes and a nickel for my lifetime of collecting is just touching. You did good, Doris. You did good."
The Toews Collection will be on display at the Altona thrift store all this week until they're moved to their new permanent home in Mrs. Brandt's cutlery drawer.