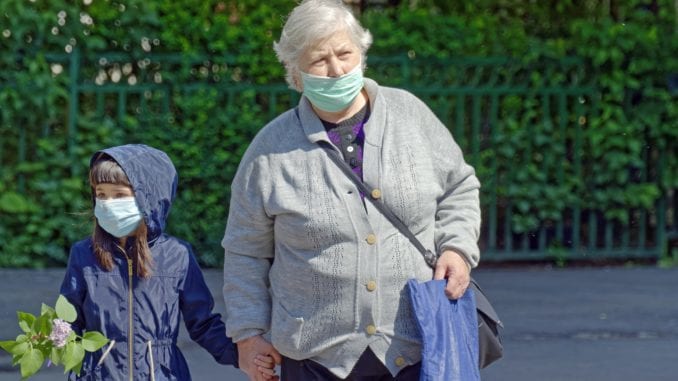 REINLAND, MB
Local child, Susie, 8, was really excited for Oma Peters to come over and play Uno with her this afternoon, but couldn't figure out who on earth this strange woman was at the door.
"It's me, your Oma!" exclaimed Oma Peters from behind her mask. "Nah, mejal, we aren't going to go for ice cream if you keep giving me a look like that!"
Despite her grandmother's distinct Plautdietsch accent, little Susie still wasn't sure who this woman was and began began tossing roll kuchens at the strange woman with a duak over her mouth.
"You've got to wear one, too," said Oma Peters. "And don't waste all that perfectly good roll kuchen there, mejal!"
Finally everything was resolved when Susie's mom showed up and reassured her young daughter that the strange woman behind the mask was indeed the very same woman who stuffed her tute with peanuts last Christmas.