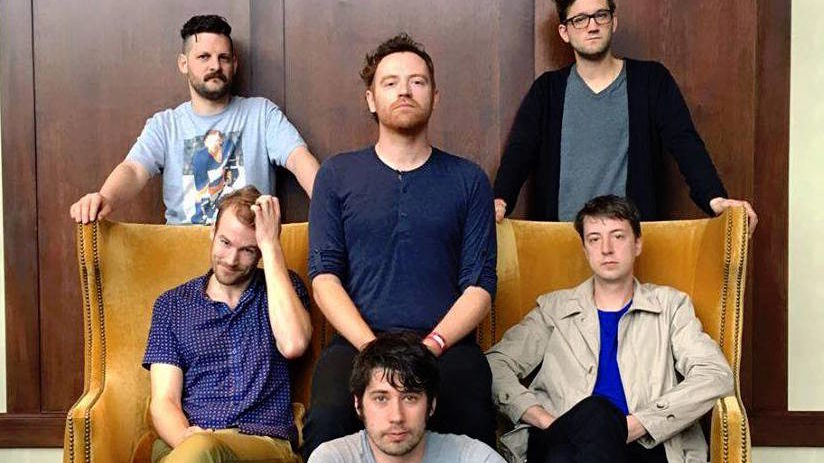 WINNIPEG, MB
Local indie rock sensations Royal Canoe, who are currently touring North America in support of their upcoming album Something Got Lost Between Here and the Orbit, have drawn the attention of Her Majesty Queen Elizabeth II. In particular the monarch cited their last album as a "psychedelic kaleidoscope of sounds and textures that remind me of mid-period Brian Eno."
Three Royal Canoe band members – Matt Peters, Bucky Driedger, and Matt Schellenberg – hail from the small Mennonite town of Steinbach, and this fact did not go unnoticed by the Queen.
"I remember visiting that place in the 70s," she said. "Back then the only music allowed were a cappella hymns sung in nasal tones. But, now, it seems, the town has produced music that any hipster, like me, could enjoy."
Like many a cool and talented person before them, Sir Peters, Sir Driedger and Sir Schellenberg left Steinbach for the big city of Winnipeg after high school, which is where they met up with the rest of the band.
"It was a little awkward at first," says Peters, "us being from Steinbach and the rest of the guys from Winnipeg. There were a lot of cultural differences we had to overcome like whether to have borscht after a show and how much borscht it should be and other borscht-related conflicts. I told the rest of the guys, 'hey, it's either eat a lot of cabbage soup, or find another lead singer.' I guess it all worked out, though, because even the Queen is taking notice."
Driedger's parents, Dave and MaryLou Driedger, both retired teachers, are not surprised by their son's success.
"I knew there was something special about Bucky the moment he got that haircut," explained Dave from his Wellington Crescent mansion. "Right off, I was thinking, 'this kid is royalty.' Why do you think I told him to call the band that?"
Royal Canoe's knighthood ceremony is set to take place at Buckingham Palace sometime this summer, around in the back where they keep the horses.