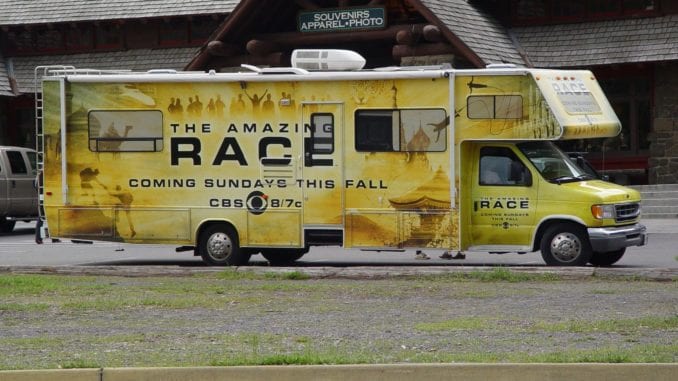 MOUNTAIN LAKE, MN
With borders shut and flights grounded across the globe, CBS has cobbled together a new show called 'Amazing Race: Quarantine Edition' which features the Epp family of Mountain Lake, Minnesota and is confined, basically, to their living room.
"We divided the Epps into nine teams of two," said a CBS executive. "We knew the only way this would work is if we got a Mennonite family, and we're very grateful to the Epps for allowing our film crew into their humble abode."
In the first episode, teens Johan and Esther took an early lead after a Road Block tasked racers to make fifteen dozen vereniki before heading to the pit stop on the plastic-wrapped sofa.
"Johan and Esther are definitely the team to beat," said fellow competitor Allen Epp, aged 8, "but I think now they have a target on their back. Mary and I would have finished first if I hadn't lost the clue somewhere near Mom and Dad's ensuite bathroom."
The next episode has racers heading all the way to the basement, where they're expected to taste whatever's in those jars down there.
"Aggie and I are taking home that million," said little Allen. "I'm willing to eat anything to win first prize. Even pluma moos!"
Racers are expected to get up each morning and do their chores before the race officially begins with devotions and the consumption of waffles with white sauce.
"I think this is a battle of brains vs. brawn," said Mrs. Epp. "And, in that case, I know my Earl doesn't stand a chance. Good things he's paired up with Samantha. She's two grades ahead in home school."
CBS has already teased viewers that competitors may be jetting off to the porch out back for the grand finale later this month.
(photo credit: midiman/CC)