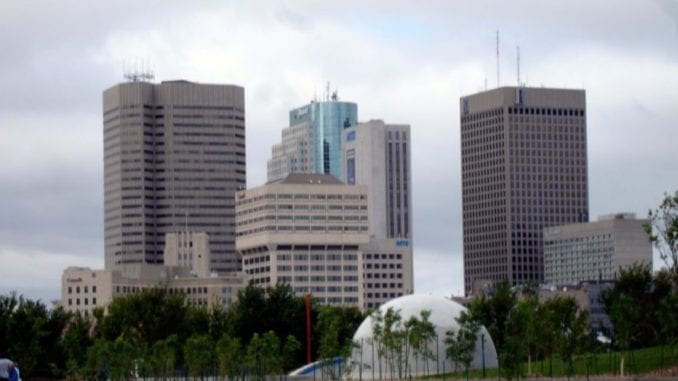 CALGARY, AB
A young married couple from Steinbach, who recently went on a road trip to Alberta, have been telling everyone along the way that they are "from Winnipeg."
"The hotel clerk, the gas station attendant, the bar-tender at that brewpub in Regina – they all ask where we're from, and we always say Winnipeg," explained Michelle B. Kehler. "It just makes things a lot easier."
While some Canadians have heard of Steinbach due to recent news coverage, most have not, even though it's moved up the list to become the 130th largest metropolitan area in the country in the 2011 census, just a smidge larger than the boom town of Lachute, Quebec, and a touch smaller than Temiskaming Shores, Ontario.
"Everyone assumes I'm just like of those Steinbachers they've heard about on television," says Kehler. "So, it's much easier if I just say we're from Winnipeg."
This comes as a growing number of Steinbachers are actually admitting to being from Steinbach while travelling.
"We want to show people what Steinbachers are really like," said Elmer B. Friesen, a thumb tucked behind his suspenders. "We don't all ride horse and buggy no more. Some of us have rusted out pick-up trucks and a grade nine education to boot. People need to know that about us yet."
In other news, Winnipegers who travel to foreign countries reportedly tell people they are "from Canada" and hope that nobody asks any questions and just assumes it's someplace cool like Montreal or Vancouver.