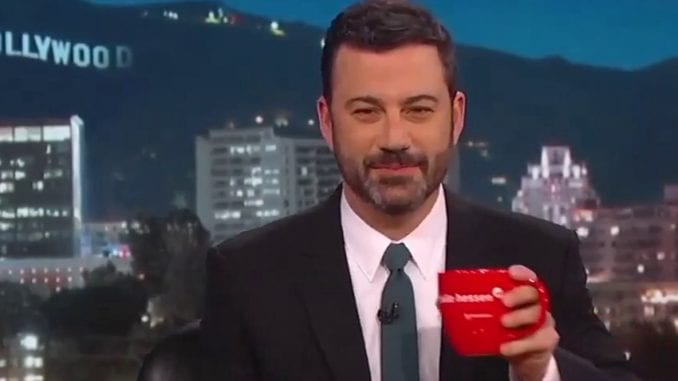 HOLLYWOOD, CA
It seems security was more relaxed than usual at Oscar after-parties this week. Just moments after Best Actress winner Frances McDormand's trophy was stolen, Academy Awards host Jimmy Kimmel was also reported missing.
"I just set him down for a moment to grab a cocktail," said Kimmel's wife Molly. "And then when I turned around, he was gone! Someone must have swiped him."
When boiled all down and sold for scrap metal, experts estimate that Jimmy Kimmel is worth just $900, though the street value may be higher.
"We're asking the public to keep an eye out for a sarcastic bearded man in his early 50s," say Hollywood police. "Oh, and if you can find Frances McDormand's Oscar trophy, that would be nice, too."
This is not the first time an Oscar host has been stolen. Records indicate that Bob Hope was stolen in 1967 by drugged-out hippies, and Billy Crystal was stolen in 1998 in an attempt to prevent him from doing any more movies. Both hosts were later returned with only minor scratches.
"As it turns out, Oscar hosts don't sell for much on eBay," said Officer Warlow. "We sure hope the culprits will come forward and return Jimmy Kimmel to his rightful owner."
In other news, Jimmy Kimmel is being accused by Stephen Colbert of stealing all his jokes.
(photo credit: Selma Usuk/CC)