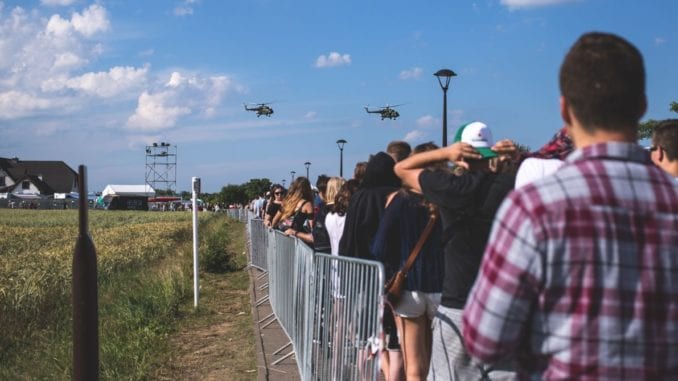 ALTONA, MB
More than a thousand eager, and slightly larger, Mennonites were lined up outside the Altona self-help this Friday when they heard the store just got in a fresh supply of pants.
"Jauma lied, after a couple months in quarantine, these waist high relaxed fit jeans and starting to fit like low rise skinny jeans!" exclaimed Mrs. Loewen, 33, who was first in line at the store. "I sure hope they have my new size!"
The crowd was snaking down Main and had reached 10th Avenue by the time the store opened to let eager jeans-buyers in to make their purchases.
"Let me in! Let me in! I don't know how much longer these size 30s will hold me in!" exclaimed Mrs. Loewen. "These jeans are already held together with nothing more than a clothespin and a prayer!"
Mennonites were also eager to get their hands on gently used mason jars, old church directories, and discarded Wurlitzers.
"Anything to give us a sense of normalcy," said Mrs. Loewen. "Oh, MCC, how I love thee! It's been way too long!"