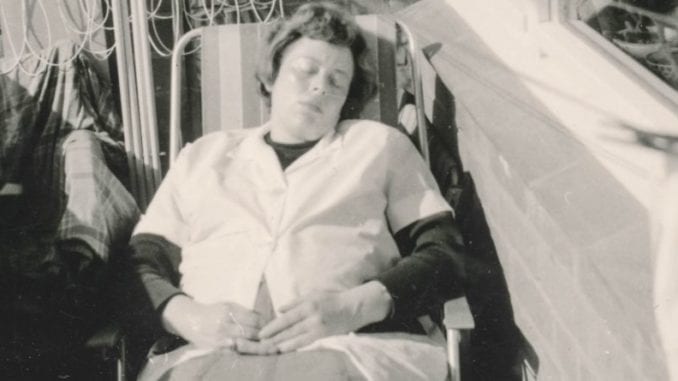 LA CRETE, AB
Long before it became a trend with young 21st century bohemian mothers, Mennonites have practiced the art of co-sleeping with their children. Maggie Martens of La Crete, Alberta, for example, co-sleeps with all fifteen of her children, who range in age from 6 months to 23 years of age, in her double bed.
"Sometimes we even let the cat in there," revealed Martens. "It's really quite the bonding experience."
Martens explains that co-sleeping with all of her children gives the family a sense of intimacy that just can't quite be put into words.
"Usually my husband Dave is the odd man out, and he has to sleep on the couch," said Martens, "but overall our family is quite close."
Martens says she has been co-sleeping with her children since her eldest son Colin was born in 1994.
"We've only had one incident where poor Timothy was squashed and had to be taken to the local hospital," remarked Martens. "Luckily his hospital bed had room for us all!"
Martens says it will be quite the change when Colin leaves the house at the age of 35.
"That's still a long way off, so we've got many more years of co-sleeping to cherish," said Martens. "Who knows, we might even add a few more kids along the way. That is if Dave can ever squeeze in here and rustle up next to me."
(photo credit: simpleinsomina/cc/modified)