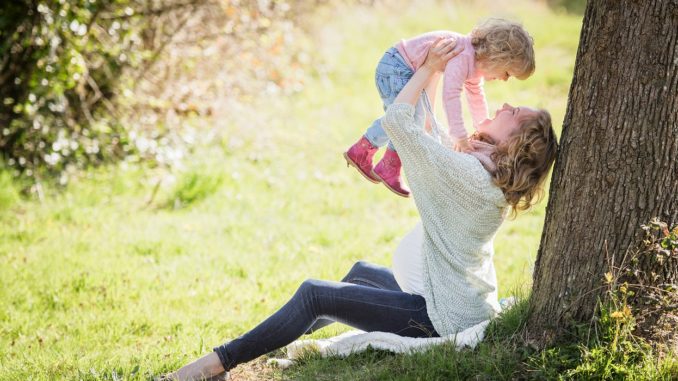 LEAMINGTON, ON
No, you're not misreading the headline. Thanks to some meticulous family planning the Schellenbergs of Leamington have just welcomed their 20th child in the last 15 years.
"We did the math," said Richard Schellenberg, 36. "If you get right on it, you can pop out a child every nine months, give or take a day or two."
Proud Mom Diane, 34, just returned home for the hospital where her eager husband Richard awaited her arrival by lighting romantic candles and sending the other kids to bed with the doors locked and volume turned way up on the McGee and Me tapes.
"We're always happy to have another mouth to feed around the house," said Diane. "It's not enough just to make up a supper for little George, Tommy, Susan, Kathy, Katie, Curtis, Henry, Patrick, Mary, Erin, Kyle, Joel, Danny, Abe, Agatha, Bobby, Jill, Arnold, and Benedict."
Diane says now that they've reached a family of 22, the couple might put a short gap between their upcoming pregnancies.
"I've been continuously pregnant for a decade and a half," said Diane. "It's a lovely experience, though my back is absolutely killing me."