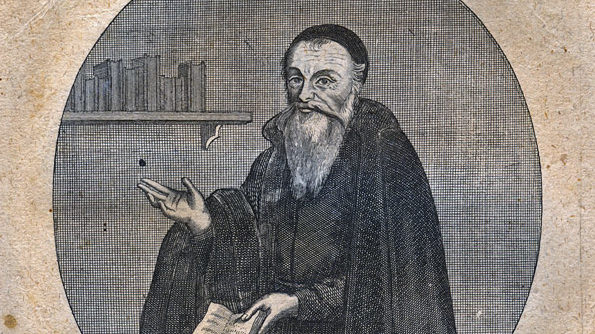 VATICAN CITY
Sixteenth century Anabaptist leader Menno Simons has reached all the necessary prerequisites for canonization and will officially be declared a Saint by Pope Francis in August.
As an ecumenical move, the pontiff said it was time for non-Catholics to join the sainthood, and what better way to start than by adding the most radical reformer of them all.
Simons has met the necessary three miracle minimum as Bethany Sawatzky of Altona, Manitoba is alleged to have found an image of him in her morning waffles. Earlier in the year, Lancaster, Pennsylvania residents flocked to visit young mystic Rebecca Yoder who had visions of Simons at the local garbage dump. A prayer to Menno is also alleged to have been responsible for curing a mild cough that Henry Dick had been suffering from, although it also could have gotten better after Henry consumed a large quantity of black licorice.
Pope Francis is satisfied with the three miracles, noting that, "Anabaptists around the globe have long revered Saint Menno…and now they can officially pray for his divine intervention on their behalf."
Rosaries featuring Menno's visage were selling like hotcakes throughout Italy and Kleefeld, Manitoba today.
(Photo Credit: by Stifts- och landsbiblioteket i Skara/CC)