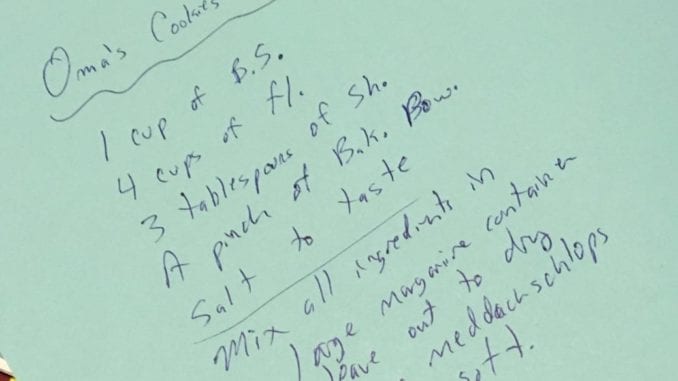 LEAMINGTON, ON
Mrs. Driedger's grandchildren were completely baffled by a handwritten recipe they found in the drawer with the tea towels. It seems the abbreviations she used were indecipherable to the fledgling cooks.
"Does B.S. stand for baking soda or brown sugar?" wondered little Erin. "I just can't figure this out."
Although they were baffled for quite some time, in the end the Driedger kids decided to try a bit of both and see how that turned out.
"Mix all ingredients in a large margarine container and leave out to dry for three meddachschlops," read Erin. "Boy, oma's recipes are difficult. It's like she doesn't want us to be able to make this stuff on our own."
After a lengthy and arduous process the cookies turned out pretty good, though they just weren't the same as grandma's.