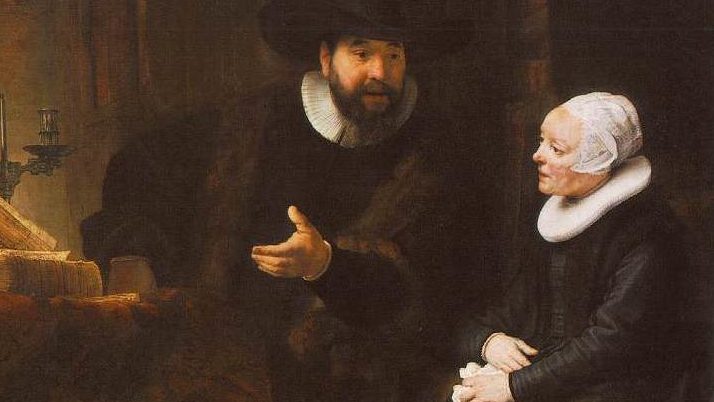 Oba, my name is Reverend Abram Lepp of the Halbstadt colony over by near Muntau and Hierschau. You know the place. I think we're prob'ly second cousins on the Loewen side. Anyway, I've been seein' just vay too many Mannos dressing wrong for the sit-you-ay-shun. As Mannanites, vee take dress and appearance very serious yet. So, I've studied the script-chers and created this handy guide yet for yous guys all.
CHURCH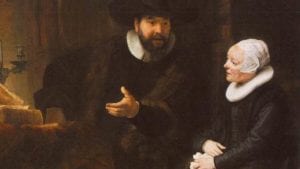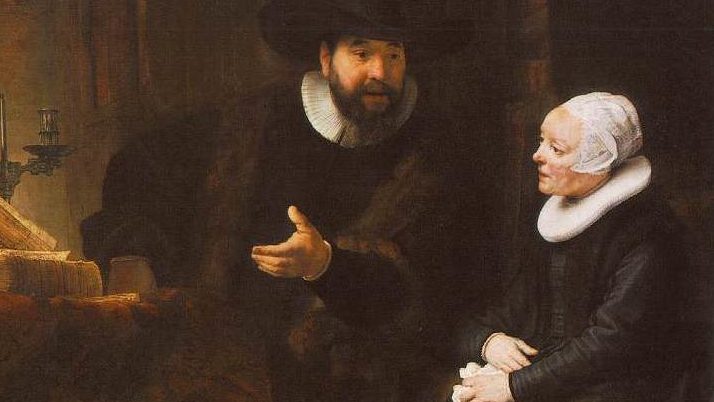 This painting by the Rembrandt shows da sort of attire ax-pected of Mannonites at church. Dark colours, head coverings, dour depressed expressions on your face, oba, for sure. Dis has remained unchanged since Rembrandt's days in da old country. I hear some church let people wear vat-ever dey vant…I also hear the Devil lets people wear vat-ever dey want. I say don't risk it!
FORMAL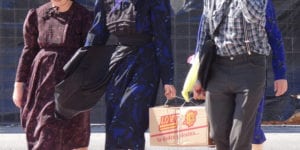 Here is me and my wife Lina and her sister Nettie bringing a box of chocolates to my cousin Heinrich's wedding. So we're dressed up for sure.
BUSINESS CASUAL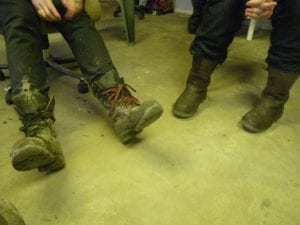 Fer business meeting and such, both men and womenfolk should kick the mud off their boots to show respect. Dis would be the appropriate attire also for shopping and going to eat at the Red Lobster.
CASUAL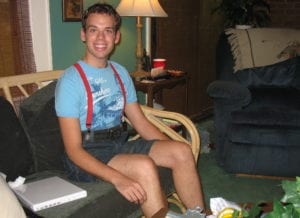 My grandson Danny here show yust how to dress when it's casual, like you're at home reading da Bible or you're playing da Dutch Blitz with your frintschoft. Remember a wholesome und godly man must never remove his suspenders.
(photo credits: Gregory Rhodes, Amelia Wells, Adam Jones, CC)