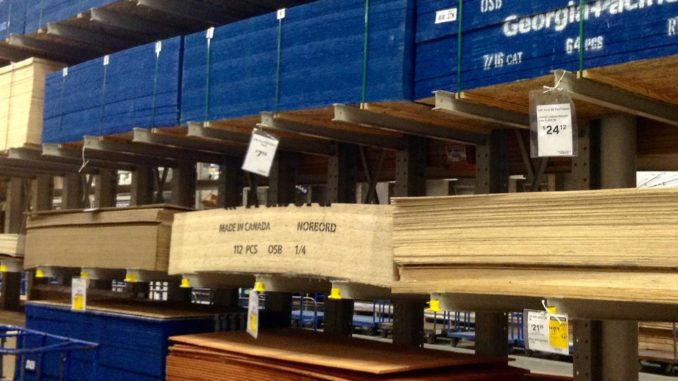 SASKATOON, SK
Having almost doubled his money with Bitcoin over the past year, amateur investor Allan Driedger, 41, of Saskatoon is planning to throw it all in the hottest market around: sheets of plywood.
"My sources say Bitcoin has peaked and your smart money is in 4 by 8 sheets of BC Sanded Pine," said Driedger, loading the lumber on the back of truck. "I'll be back for more this afternoon!"
Driedger plans to throw a tarp on it and just watch it soar in value.
"I'm in for the ride," said Driedger. "Buy low sell high. Isn't that what they always say?"
Driedger is also planning on investing in twist-on marrettes, which he claims are the next big thing.
(photo credit: Mike Mozart/CC)