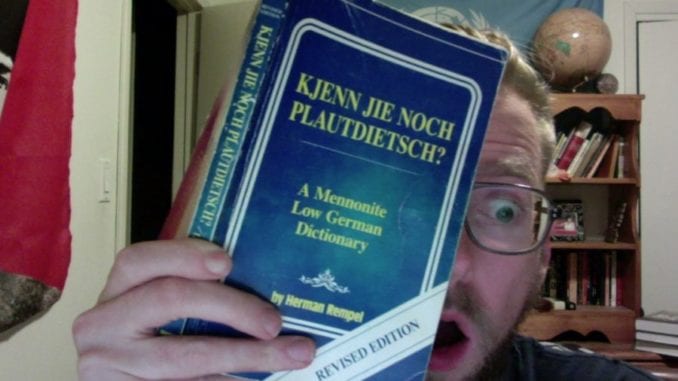 Over the past year and a half, it's been really exciting to see the website grow and we really appreciate the support we received from our readers. I try to reply to most emails and I'm sorry if I missed you. Thanks, everyone!
Although the response has been overwhelmingly positive, we have received our share of so-called "hate mail," which are a lot of fun to read. Perhaps "hate mail" is a bit of a strong term for most of these, but whatever you call it, these messages are a blast. Let's have a look at a few:
"SINCE WHEN WAS IT A CRIME TO OWN KNITTED HANGERS IS THIS WORLD BERSEK OR WHAT I HAVE BEEN USING THESE FOR YEARS AND I LOVE THEM AND I HAVENT BOUGHT A SINGLE THEY WERE GIFTS [WHAT A CRIME] HAS THE JUSTICE SYSTEM NOTHIHG BETTER TO. IF THIS HAD BEEN MARIJUANA YOU THINK THAT WOULD BE A CRIME THEY WOULD PRODABLY GET A SLAP ON THE WRIST NOTHING BETTER TO NOW THEY START PICKING ON THE SENIDR GRAMMAS WHAT A SHSME SOMEBODY SHOULD BE BLUSHING HEAVILY BY NOW I WOULD BE IF I HAD TO TAKE GRAMMAS INTO CUSTODY FOR SUCH A FOOLISH THING AS THAT"

AU: I'm with you on this one. Fight the power!

"Lies, lies, all lies!!!!#$%"

AU: Satire, satire, all satire!!!!#$%"

(After I deleted an overtly racist comment, which I will not repeat) – "Why was my message deleted! We all have the right to express our opinions. This is persecution!!!!"

AU: Says nothing. Deletes comment again.

"Daily Bonnet, get off my Facebook!"

AU: Come on now, that's not very hospitable. At least let me finish my roll kuchen and coffee. (Twenty minutes later). Nah, yo, dan, I'll be going now."

"Well, that just earned an unfollow! This isn't funny!"

AU: Isn't announcing you're unfollowing a page a bit like announcing you're going to the bathroom?

"This is obvilsly written by somone who knows nothing about Mennonites and just to make them look bad."

AU: Yeah, probably some shifty Lutheran or something….

"I can't believe people are still reading the Daily Bonnet."

AU: I can't believe you're still commenting.

"———————————. You __________ rejects." (This one was so offensive, I deleted the entire first line.)

AU: You do realize that I could expose your name and location to 20,000 people on Facebook in an instant, right?

"I AM TANKFUL I AM NOT YOUR KIND OF MENNONITE FOR SURE…"
"Who wrote this! This is a lie. You did lie. No one is sending a

pipeline

through a grove site. That is a lie. The Daily Show did satire, you're producing lies….you shoudl seriously consider the knock-on impacts of producing lies and calling it satire. Again, the Daily Show is/was satire. Your article was a lie."

AU: "Oba, it seems I've upset Jon Stewart somehow."

"You are ____ing losers who ever owns this page please drink bleach drink a lot of bleach…"

AU: "Sounds like a plan. Do you recommend Javex or Clorox?
(The messages are all real, though I've removed names. My comments (in italics) are new and were not originally sent in reply.)