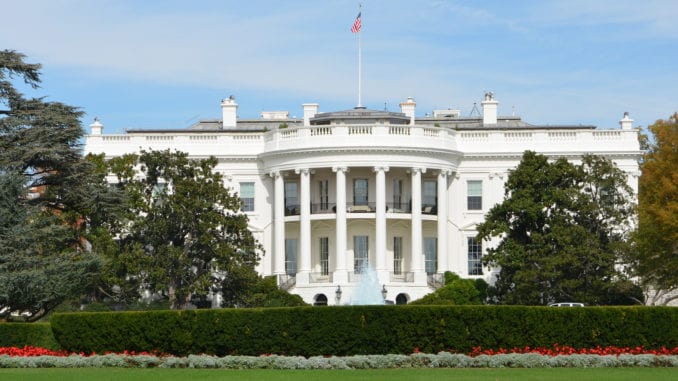 WASHINGTON, DC
Spirits were high and there was an air of celebration at the White House today, as the Saudi Crown Prince agreed to join President Trump for a lovely Thanksgiving dinner on Thursday.
"I've gotta say, with friends like this, you've gotta pull out all the stops," said Trump, dipping his Chick-fil-A into some sweet and spicy sriracha. "It's a time to celebrate. We have a lot to be thankful for."
Trump called Saudi Arabia, which has faced numerous accusations of human rights abuses over the years, "our closest friends in the world…especially after that fiasco with the Canadian dairy farmers."
After the meal, the two world leaders gathered in the Oval Office for a game of Fortnite.
"Thanksgiving is a special time to enjoy together with your closest friends and family," said Trump. "Plus, I hear he's pretty good at this."
The festivities went on for a number of hours, before the two chums were just plain tuckered out and crashed in each other's arms on a couch in the West Wing.
"Would you look that? Aren't they cute?" said Press Secretary Sanders, who found the two of them spooning. "I mean I just love Thanksgiving. Gives me the warm fuzzies all over."
A press release confirmed the Thanksgiving meeting, although journalists were absolutely forbidden from taking any pictures or asking any questions.
(photo credit: angel n./CC)