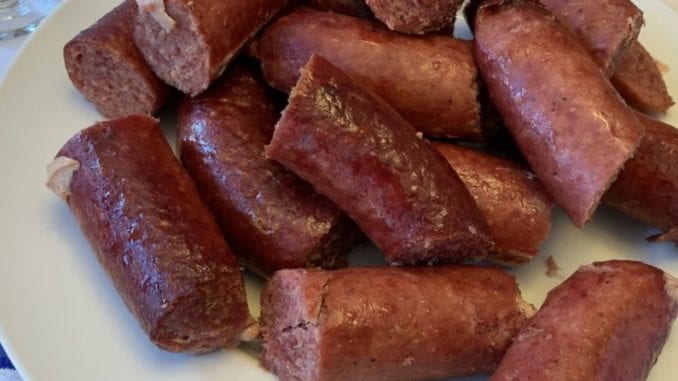 WASHINGTON, DC
In a flurry of last minute activity, outgoing President Trump has been pre-pardoning anything and anybody he can get his hands on, including a plate of delicious farmer sausage sent to him by Mennonite butchers a few months ago.
"Eric, Ivanka, Rudy Guiliani – I pardon each of you now and forevermore," said Trump, knighting each honouree with a butter knife. "Melania, Jared Kushner, oh and how about this sausage that's been sitting around, I pardon that, too."
It's not known what crimes the inanimate piece of sausage has been accused of, but Trump says it really doesn't matter.
"Seduction? Inducement to gluttony? I don't care. This sausage was part of my administration and, for that, I am forever grateful," said Trump. "And so I say, now and forever, let thee be pardoned for past and future crimes. Amen."
Trump also pre-pardoned two half-eaten bags of Cheetos and can of Crisco that had been in the White House kitchen since 2016.